THE
GREENLAND
CONNECTION

(Kalaallit Nunaannut Atassuteqaat)

i dtaca le Ghraonlainn

"A rational voice on Greenland's behalf"


Jonathan Motzfeldt - former Greenlandic Premier

bringing Greenland alive through lectures, exhibitions and concerts.
Available for radio, film, television, voice-over and narration etc
| | |
| --- | --- |
| | Greenland is the world's largest island (more than two million square kilometres), yet with one of the smallest national populations (56,000). The southern point, Cape Farewell, is on a similar latitude to Southern Alaska, Shetland and Helsinki, yet the northernmost point, Oodaaq Island, is closer to the North Pole than any other land on Earth. |
| | The population consists mainly of ethnic Inuit (Kalaallit), who have traditionally hunted and fished for their sustenance. In a country where no crops can be grown, nor animals farmed, the Eskimos survive on what they can harvest from the sea, plus a few wild animals like musk-ox, the occasional reindeer, and polar bear. |
| | Greenland is in every sense closer to being another planet than perhaps any other country in the world. Internationally known composer Adrian Vernon Fish has had a lifelong affinity with Greenland, and its spectacular and immense ice-scapes. He has made regular visits, giving concerts in many of the isolated settlements, travelling by dog sledge, snow scooter and helicopter. Over the years, Adrian has built up an immense fund of knowledge about the Greenlanders, their culture and traditions, and how climate change is effecting the people of the world's northernmost land. |
| | Adrian is available for bookings worldwide at all venues from arts centres and lecture societies to schools and colleges. He tells in his own inimitable way, of his adventures and what it is really like to live in such a potentially hostile environment, with an average annual mean temperature of -11° celsius. Adrian brings along many artefacts, which help give a glimpse into the lives of these remarkable people who live further north than anyone else on earth. These include sealskins, fur clothing, dog whips, tusk carvings, a full-size west Greenland sledge, and much more. |
| | Adrian can make himself available for a variety of visits, from one-off lectures to a complete day of Greenland experience, to ongoing weekly or fortnightly visits, each time spending perhaps an hour giving an insight into the hardy Eskimo life. These combine to bring alive a country that is usually outside most people's realm of experience, bringing it to life through talk, craftwork, photos, videos and working with everyone's natural imagination. |
For further details, please
contact Adrian Vernon Fish
.
Bookings for lectures etc may be made
1. Privately
2. Through the Heritage in Schools Scheme (I.N.T.O)(Ireland only)
Adrian Vernon Fish GRSM (Hons): ARCM: FIBA: Winston Churchill Fellow
*Greenland Culture Fund Award 1998 and 2005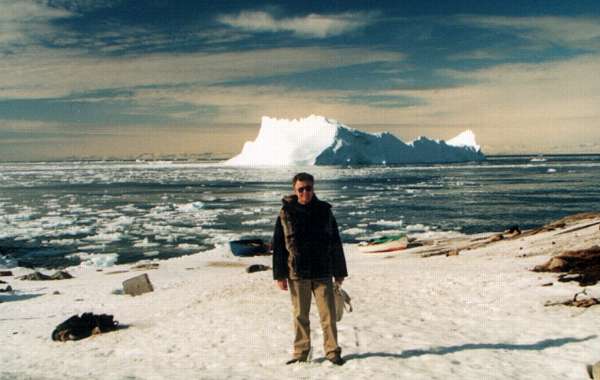 A few comments about The Greenland Connection
"What a magnificent passion ... what a magical story you tell ... leans towards the delightful tradition of British eccentricity."
Sir Henry Beverley, Director General, Winston Churchill Memorial Trust


"I have no doubt that your efforts have had an important, positive impact in cultural exchange."
Col. William H Rohlman Commander, Thule Airbase, North Greenland


"Your contribution to Greenlandic music is recognised not just in the churches, but among other people dealing with music in general."
Christian Tindemand, Ilulissat, Greenland


"I want to thank you for your efforts to promote Greenland's culture and nature through lectures to schools and societies ... a rational voice on Greenland's behalf ... accomplished work"
Jonathan Motzfeldt, Former Prime Minister of Greenland


"Thank you for coming to Greenland, bringing joy and inspiration"
Peeri Rosing, Nuussuaq, Greenland


"Your imaginative and amusing lecture gave us such a vivid picture of Greenland and the lives of the Greenlanders, it really was a great pleasure for us all. We shall remember it all for a long time."
Plymouth Athenaeum Society


"A superb turn of phrase, and the ability to be both articulate and succinct."
Carlton Television, Westcountry


"A most enjoyable and entertaining hour for the children. Thank you so much."
Nick Milner-Gulland, Headmaster, Cumnor House School, East Sussex


"Do come back again next year"
The Headmistress, Lady Eden's School, Kensington


"All of it was fantastic and it was a great success. People were extremely moved ... standing applause for several minutes. A great and moving experience."


"Better than National Geographic any day!!!."
Dookinella National School, Achill Island, Ireland
Further details about talks and tours can be found at the news section of Adrian's music page. Follow the links above
| | | |
| --- | --- | --- |
| The boatyard, Aasiaat. February 1994 | Fjord views near Nuuk. April 1995 | Aurora, Nuuk, Christmas Day 1997 |
| Iced-in boat,Aasiaat. April 1998 | The iceberg shoal, Ilulissat. May 1991 | Downtown view, Nuuk. April 1995 |
| Frelses Kirke, Nuuk. April 2005 | Preparing for the journey. Aasiaat March 2005 | Peter Gottlieb's boat. Aasiaat, April 2004 |
| Rehearsing, Aasiaat. April 2005 | On the trail near Aasiaat. January 2001 | High School graduation, Aasiaat. June 2006 |
Site design and content copyright © 2003-2015
Adrian Vernon Fish, all rights reserved.